A journey to discover the locations of the film Angels and Demons , the 2009 film with Tom Hanks, Ewan McGregor and Pierfrancesco Favino to relive the emotions of Dan Brown 's best seller .
But also to follow the path of the Illuminati, solving the hidden puzzles among the works of art. To visit Rome in a different way than usual. An overview of the unique city centered around the history of the Chamberlain, the American scholar and the brutal murders consumed around the Vatican.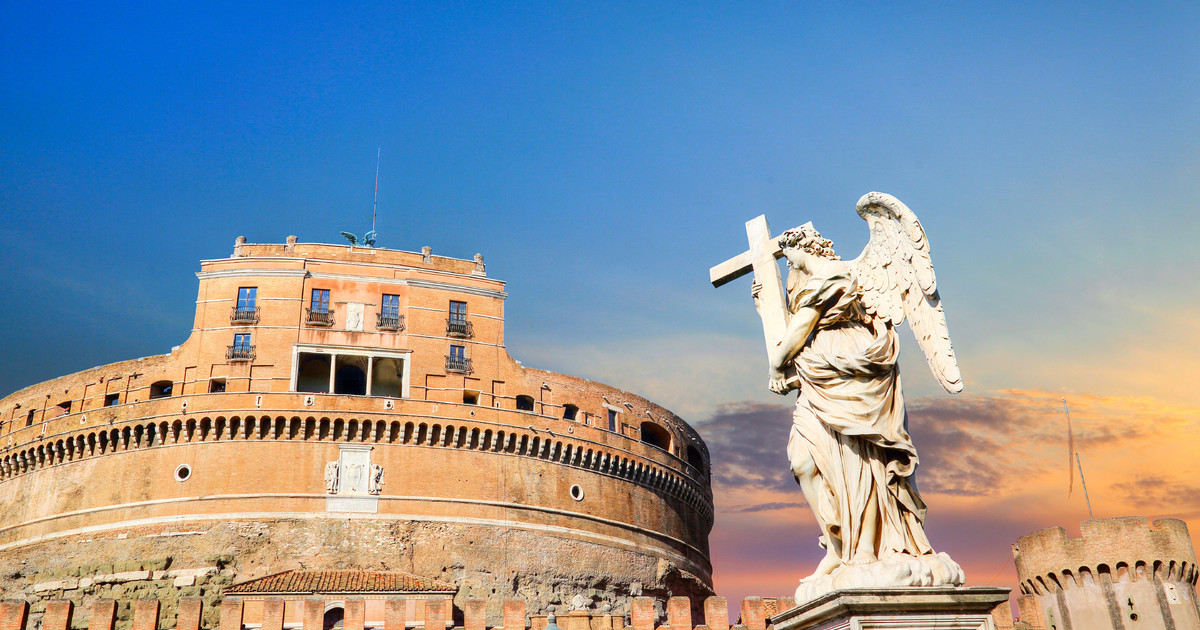 A walk among the most beautiful churches and squares of Rome , discovering the works of Bernini and the Christian and pagan symbolism mixed together. A real treasure hunt in the Eternal city , including clues and puzzles. Church of Santa Maria del Popolo, Piazza del Popolo, Piazza San Pietro , the Church of Santa Maria della Vittoria, the Pantheon, Piazza della Minerva, Piazza Navona, Castel Sant'Angelo and the " Passetto " are the main places of this adventure. In the Rome of 1600, between politics, power, religion and inquisition.
According to Dan Brown's story, later finished on the big screen , at that time one of the most influential secret societies in history would be born in Rome : the Illuminati. Gian Lorenzo Bernini and Galileo Galilei , two Masters of the sect, hid enigmas around the Capital which, once deciphered, would have led the Illuminati novices to a secret lair. The four altars of science, which represent the four elements – Earth, Air, Fire and Water – and a mysterious text by John Milton are the main clues that, once resolved, will allow us to walk the Path of Enlightenment step by step.
Everybody knows the plot of the film and the book , not just Dan Brown's fans: in Rome the conclave met for the election of the new Pope , but four of the most eligible papal bishops are kidnapped and killed one by one. Tom Hanks, a Harvard professor, must solve Illuminati puzzles to save them in a fight against time. Because to make matters worse, there is a huge power bomb hidden under Piazza San Pietro that threatens the faithful and Rome. The tour will revive all the excitement of the Hollywood book and blockbuster that made the Vatican turn up their nose.