An incredible adventure for all Harry Potter lovers. The Hogwarts Express is ready again to make the dream of traveling the journey to the most famous Magic School of all time come true.
From April to October, the " Hogwarts Express " retraces all the stages that Harry, Hermione and Ron have experienced thanks to the pen of JK Rowling. Departing from Fort William, cross the picturesque Scottish countryside with a stop at Goathland station. This is a symbolic place for Potterians, from "Harry Potter and the Prisoner of Azkaban" enchanted readers like the village of "Hogsmeade". The Jacobite Steam Train, this is the real name of the train, arrives in Mallaig, in the fascinating Scottish Highlands. Although the train does not depart from the "real" platform 9 and ¾ at King's Cross station, but from Fort William which is about a two-hour drive from Glasgow, the journey does not lose its appeal because it allows you to get to know the real heart of Scotland with its unique atmosphere.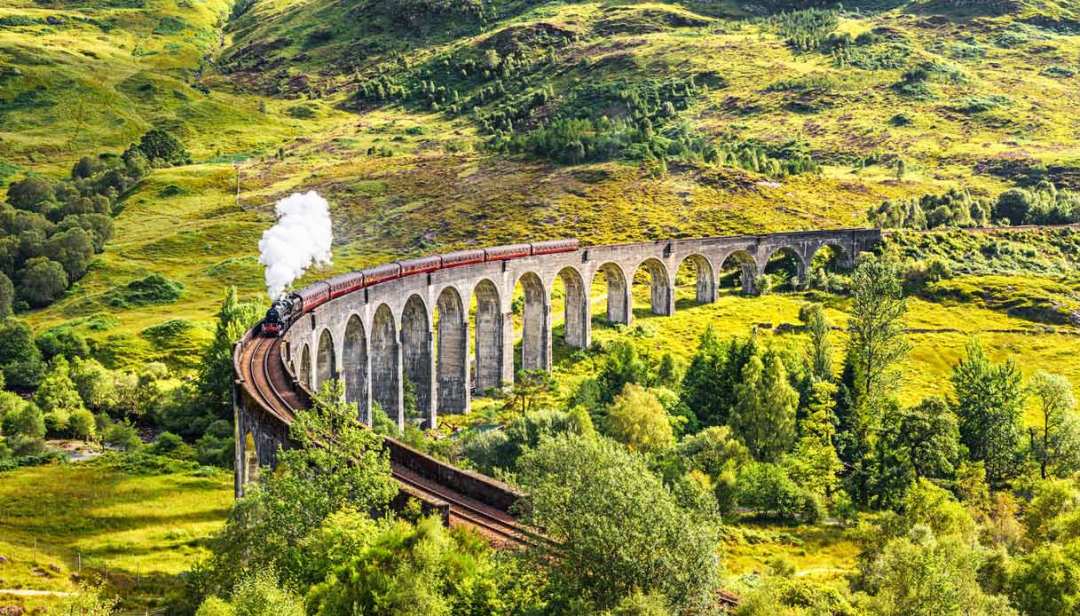 The journeys to be made in 2019: Highlands, Scotland
135 kilometers long, the Hogwarts Express runs through historic sites that are representative of Scotland's history. Among the main stops also the westernmost station of the island to Arisaig, an exceptional naturalistic landscape that borders the well-known Loch Morar lake and the shortest river in England, River Morar. From Arisaig, on clear days, you can see the small islands of Rum, Eigg, Muck, Canna and the southern tip of Skye. The village of Arisaig is also called 'the Safe Place' due to its pristine nature and overlooks Loch nan Ceall (Loch of the Cells). From this peaceful place you can board the Sheerwater and reach the islands. The journey ends near Loch Nevis, the deepest salt lake in Europe.
Hogsmeade
Among the most suggestive stops there is also the village of Glenfinnan, without forgetting to make a stop in Lochailort. Balza in the eyes of all the Harry Potter fans own the Glenfinnan viaduct supported by 21 arches . This is a crucial moment for the Potterians because it was made famous by the movie "Harry Potter and the Chamber of Secrets". In the film, the Jacobite Steam Train was transformed into an espresso for Hogwarts and filmed as it passes through this viaduct.
Tickets for the West Coast Railways Hogwarts Express cost $ 50 for adults and $ 28 for children (up to 12 years). There are two trips a day from May to September, but to know all the details of this fantastic journey for true Harry Potter fans, we recommend you visit the official West Coast Railways website.